Old World Inspiration,
New World Experiences
In the heart of Woodinville Wine Country, DeLille Cellars has created a new destination that combines our 30-year legacy and passion for Washington State vineyards. Join us for a wine tasting at the Old Redhook Brewery, where our pursuit of discovery in the cellar is reflected in every pour.
Wine Tasting experiences
A visit to DeLille will captivate those who love great Bordeaux and Rhône-style single varietals and blends.
Classic Tasting
Member Tasting
Elevated experiences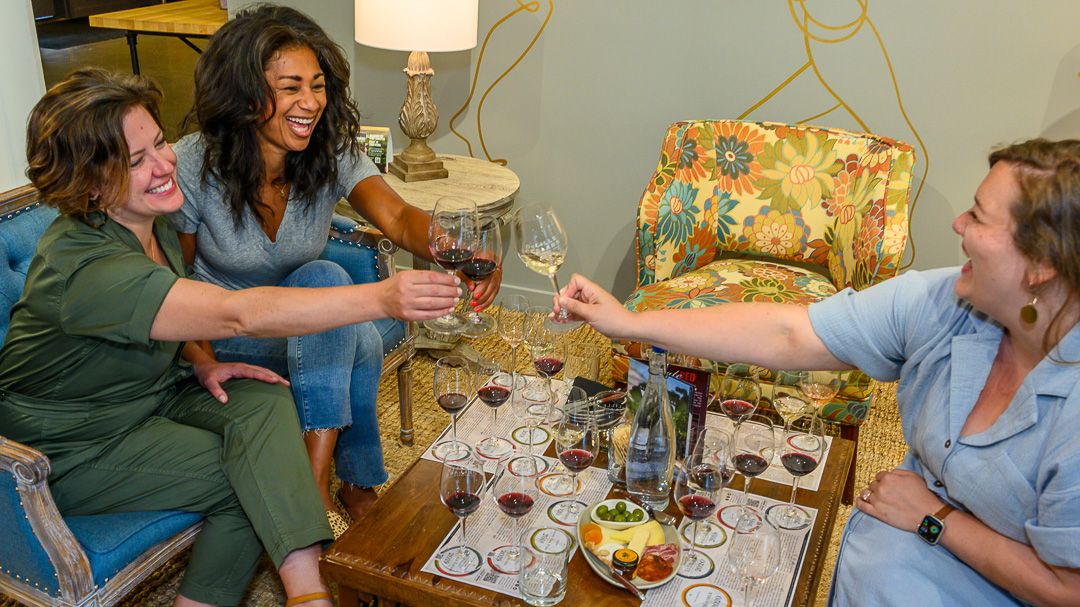 Elevated experiences
Elevated experiences
Our premium experiences offer true wine enthusiasts an opportunity to delve deeper into DeLille's award-winning portfolio.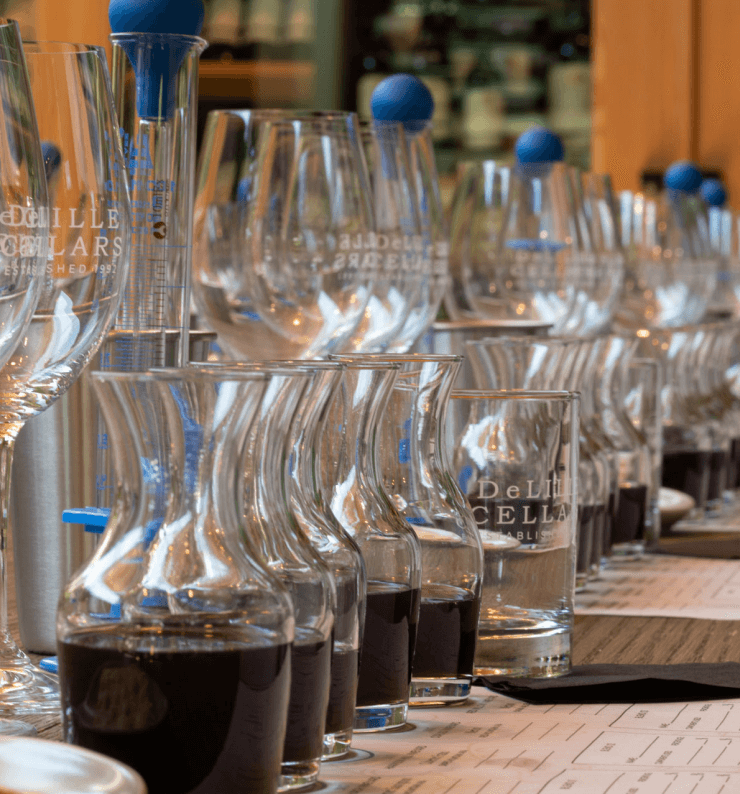 Wine Blending Experience
12 Guests Max | 90 min | $145 Per Guest
Create your own blend and work with DeLille's most prized vineyard lots in this 90-minute, semi-private seminar.
Reserve
Library Wine Tasting
10 Guests Max | 90 min | $125 Per Guest
This 90-minute experience offers a semi -private tasting comparing current vintage wines with corresponding older vintages. Includes an individual cheese/charcuterie plate.
Reserve
Winery Tour & Food Pairing Experience
8 Guests Max | 90 min | $75 Per Guest
Available Saturdays and Sundays at 11am. Private tours are also available – please contact contact@delillecellars.com or 425-489-0544 to book.
Reserve
Learn More
Plan your visit
HOURS
Daily 11:00 AM — 6:00 PM
We are open daily 11:00 AM – 6:00 PM at our Woodinville Tasting Room. The last seating for tastings is at 4:30 PM. Reservations are highly recommended. We will allow walk-ins if space and staffing allow.
The Tasting Room will be closed on select holidays.
Tasting Room Food Menu
Complement your tasting with cheese, charcuterie or our gourmet truffle popcorn.
Tasting Room Food Menu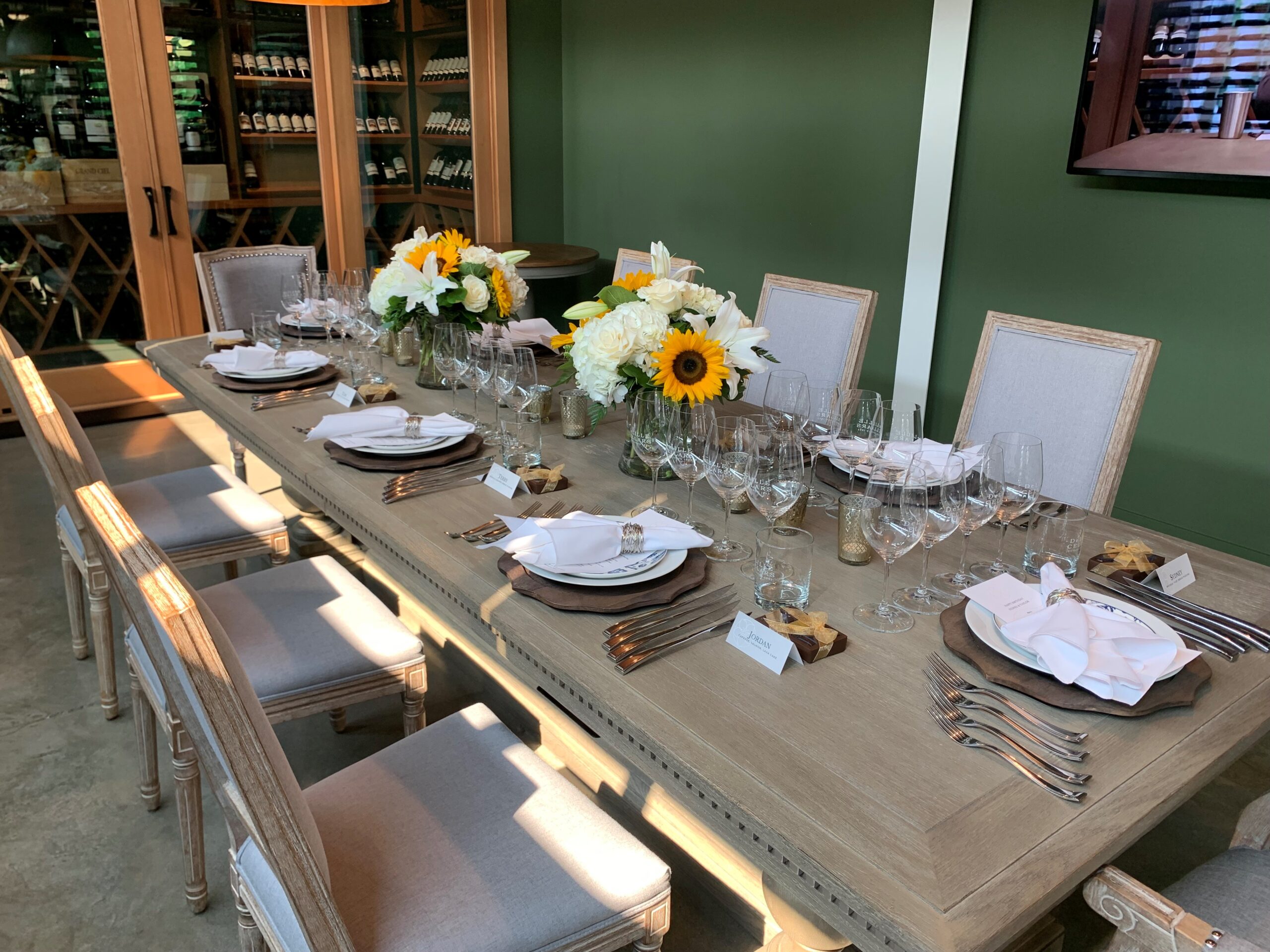 Host a Private Event
At The Tasting Room
Located at the Old Redhook Brewery, we offer a variety of private event venue options perfect for your next event, including the library room, two first-floor private rooms and virtual experiences.
Wine Education Courses
At The Tasting Room
Dive deeper into the world of wine with WSET wine education courses offered by The Wine & Spirit Archive. Explore WSET Level 1, Level 2, and Level 3 courses hosted at DeLille Cellars.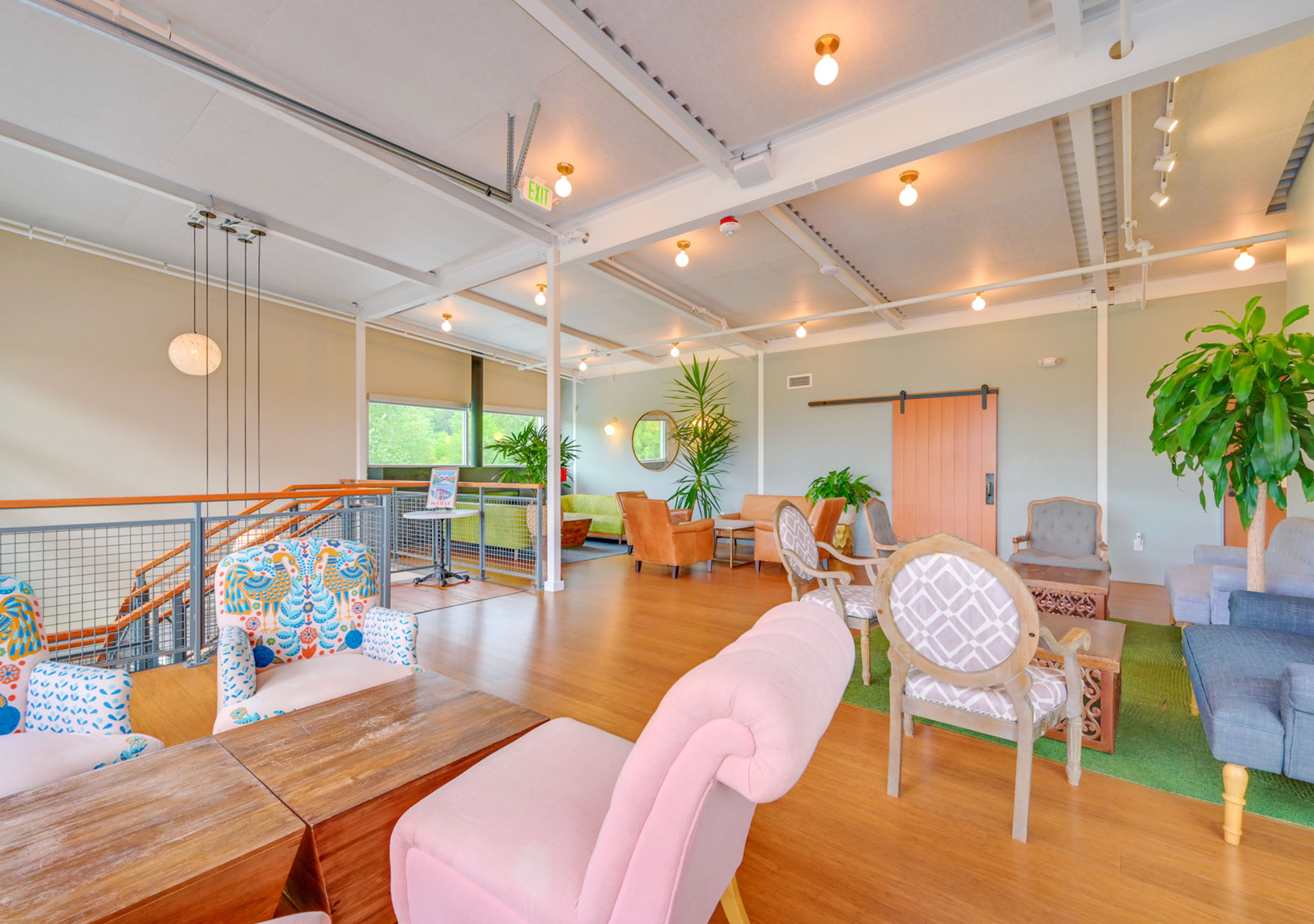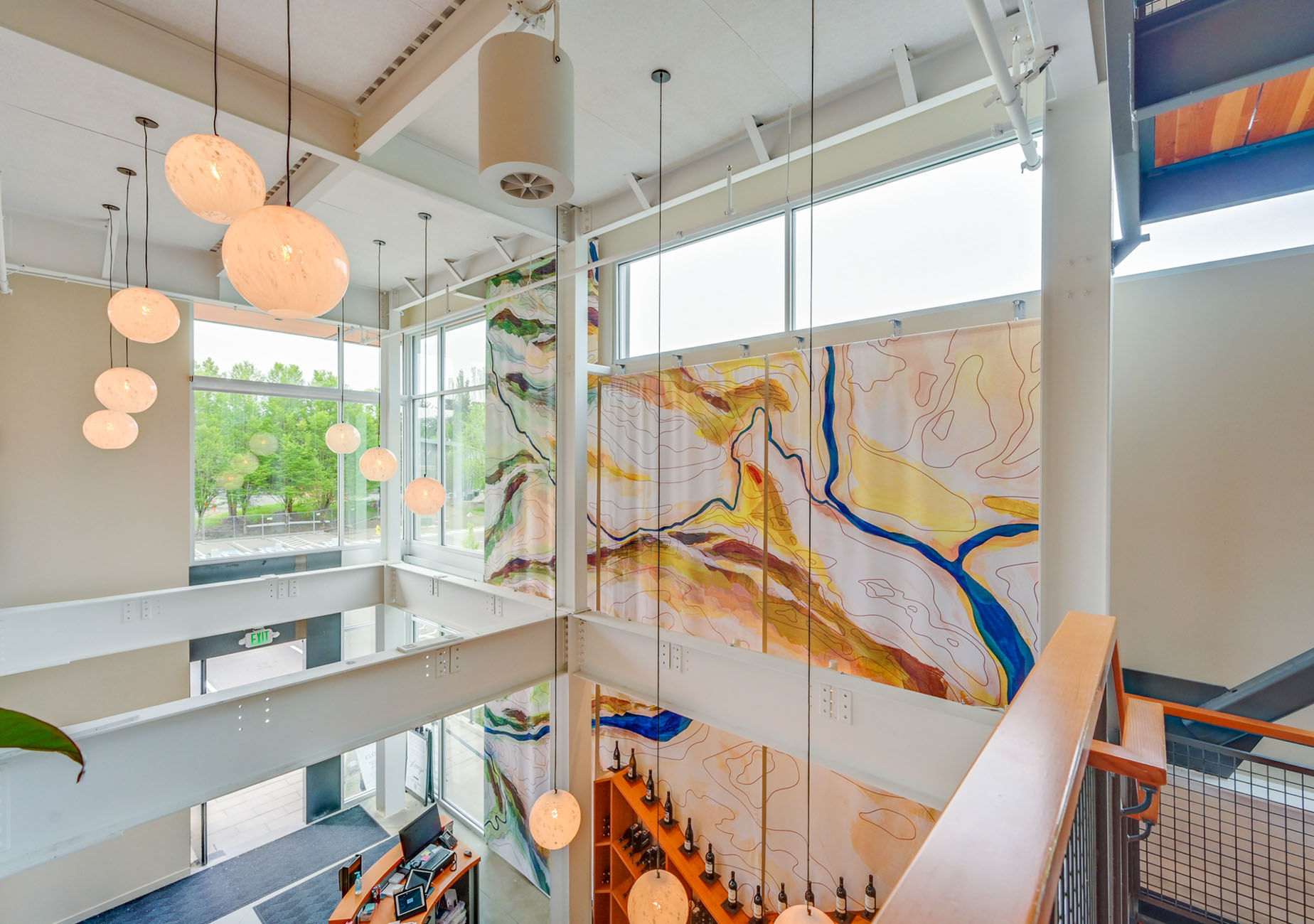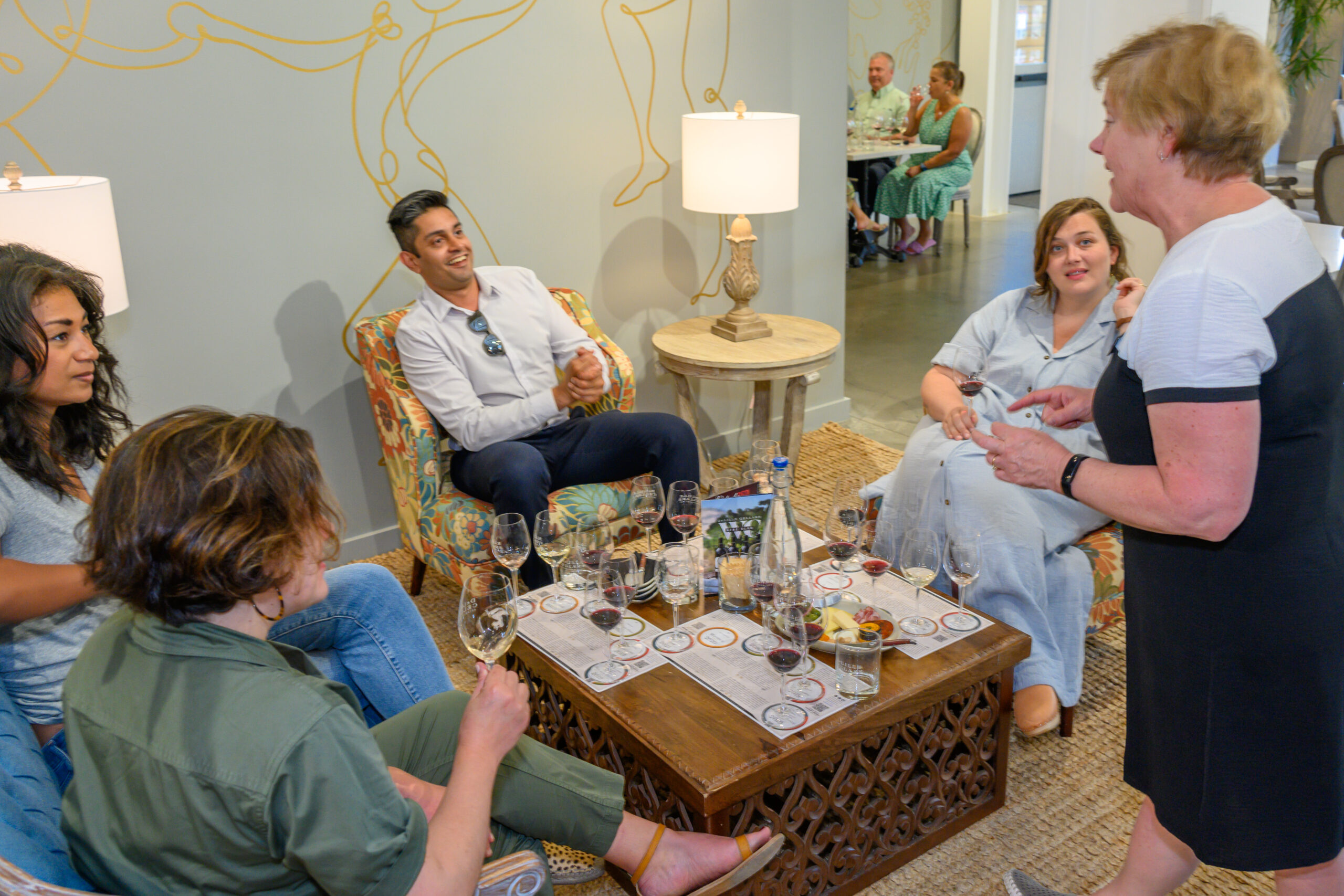 FAQ
Do you require reservations?
Yes. Reservations are encouraged for all visits to the property, including club members and industry partners. We will accommodate walk-ins as space and staffing allows. Make a reservation here.
Are pets allowed?
DeLille Cellars is considered a food establishment by the Washington State Health Department. Due to the current Health Department code, we are not able to allow dogs in our Tasting Room or on the Patio/Deck.
Do you have outdoor seating available?
Outdoor seating is available when weather permits on a first-come, first-served basis to those with existing reservations.
Are outside food and beverages permitted?
Outside food and/or beverages of any kind are not permitted. We will be offering a light menu.  For more details please view our tasting room menu.
Can I add guests to my reservation upon arrival?
We cannot guarantee that we will be able to accommodate additional guests to your existing reservation. Please call ahead  with any changes to your party size.
What is your cancellation policy?
Your reservation can be cancelled at any time before the time of the reservation should your plans change. However, we request that you do so at least 24 hours in advance so DeLille Cellars can plan accordingly.
Are children allowed at the winery?
Yes, Persons under the age of 21 years old must be under the direct supervision of an adult at all times. The moving of furniture or sitting separately from adults is not permitted.
All children are part of the total party count and must remain with the party at all times. Persons under the age of 21 years of age are not allowed to consume alcohol at any time. Running, jumping, climbing or sliding on railings is prohibited. DeLille Cellars reserves the right to refuse service if these guidelines are not met.
How many people can you accommodate for a wine tasting?
We can accommodate up to a total of four people per table for our daily tasting experiences. This includes designated drivers and all non-tasters. We have a limited number of tables that can accommodate groups of six.
Why can we only book up to four people for a tasting?
Additional planning and space is necessary to deliver the optimal experience for large parties. The majority of our tables seat four, and a limited number of tables can accommodate six guests.
We have eight guests, can we book two groups of four?
We do not seat more than four people at a table, and we do not coordinate seating times across reservations. We have two private rooms available for large groups. Please call 425-877-9472 to make arrangements for these rooms.
What if I am running late?
Please call if you are running late as we have a set timeframe for each reservation. Parties that are running more than 15 minutes late will receive an abbreviated tasting experience or may need to reschedule.
Should we tip our servers?
Gratuities are solely at the discretion of the guest and appreciated
Is there an area for wine club members?
Club members and their guests have exclusive access to our club areas. For more information on how to book a club reservation, please visit our Wine Club Reservations page or call us at 425-489-0544.