The Restaurant Private Dining & Events
Private Dining & Events
Locally owned and operated, the Restaurant at DeLille Cellars offers upscale casual dining in a warm and inviting environment. With a focus on locally sourced ingredients curated by Executive Chef Michael C. Toni and Chef de Cuisine Taylor Kinnebrew paired with the award-winning wines of DeLille Cellars, our private event and dining experience will surprise and delight each guest.
Our Spaces
Whether you are planning an intimate family dinner or a corporate lunch, we have the perfect setting for an unforgettable experience.
Alchemy Room
24 People Max | 3-9PM
Located just behind the stunning wine wall, the Alchemy Room not only offers views of the entire restaurant while in a private setting, but a behind the scenes look of production.
Learn More
Grand Ciel Hall
175 People Max | 12-10PM
Grand Ciel Hall is ideal for large groups for plated or buffet dinners as well as receptions.
Learn More
Interested in our Grand Ciel Hall event space? Take a
WineDirect Form
Let's Plan your Private Event
To inquire about our space and availability for your event, please fill out the inquiry form below.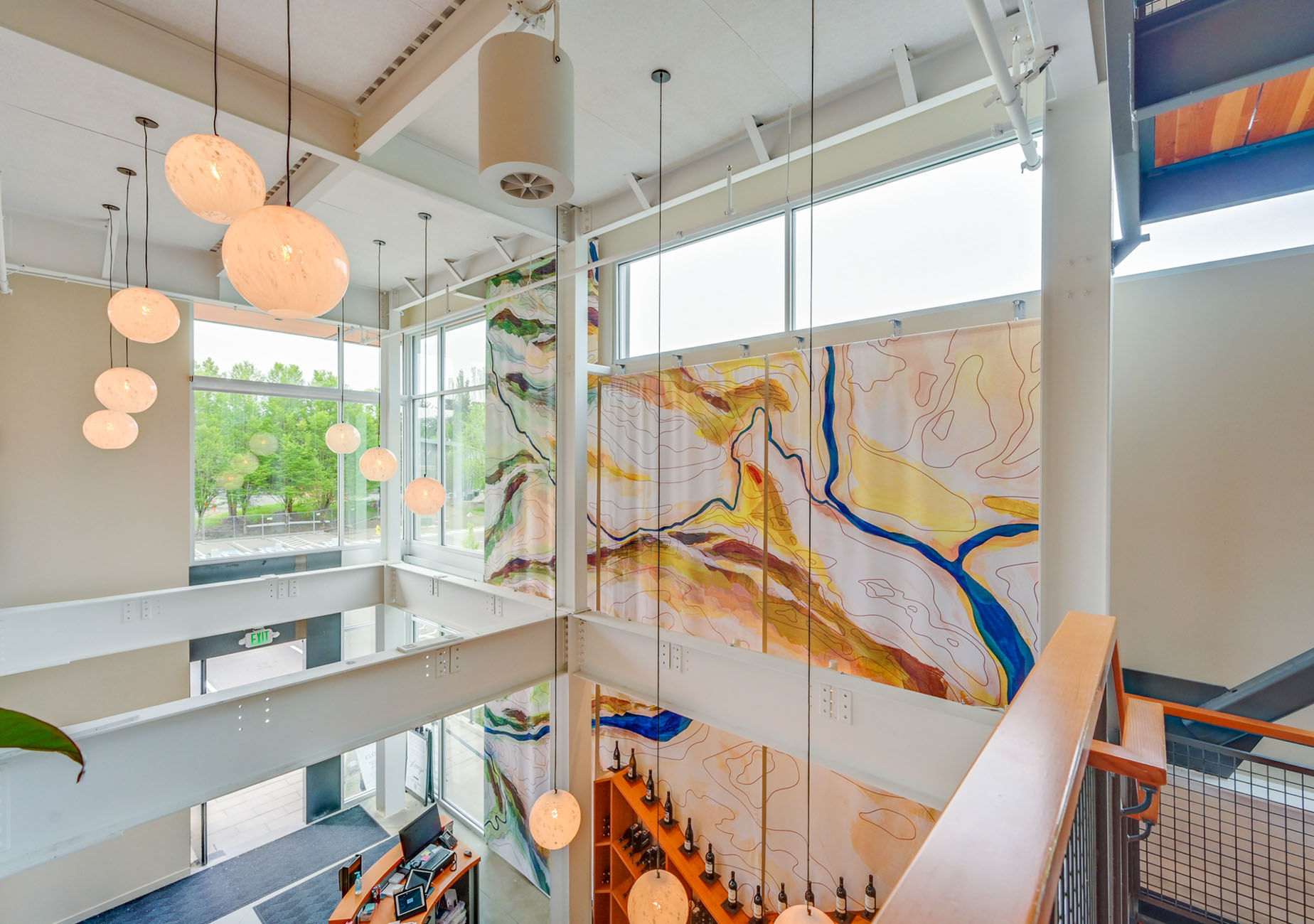 Looking for the Tasting Room?
Host your event in our three-story Woodinville Tasting Room
Located next door to The Restaurant at the Old Redhook Brewery, the Tasting Room offers a variety of private event venue options perfect for your next event, including the library room, vineyard rooms, or use of our full multi-floor space.
FAQ's For Private Dining & The Alchemy Room
Can I have my bill split between all my guests?
We provide one final bill at the completion of your event/dinner and do not split checks at this time.
Can I rent out the entire restaurant?
Full restaurant buyouts are explored on a case-by-case
basis. Please inquire.
Is there patio space that can be rented for my event?
We are working on options for renting out sections of our
patio space known as The Deck.
Can I bring in outside food?
Outside food is not permitted at this time except for
specialty cakes/desserts such as in the event of a Birthday
or Anniversary. In this instance, those items must be
procured from a licensed bakery or establishment. A $4.00
per person cake service fee will be applied.
FAQ's For Private Events in Grand Ciel Hall
Do you host weddings?
We do not plan on hosting weddings here at DeLille Cellars, but we are a fantastic option for Rehearsal Dinners! We have information for couples who are planning their nuptials in the Woodinville area and are happy to share.
Can I bring in outside food?
Outside food is not permitted at DeLille Cellars. We have a plethora of food options available for all guest experiences. We do allow outside desserts from licensed bakeries or caterers, and we have a list of preferred vendors available upon request.
*For certain event spaces a $4 per person cake cutting fee may apply.
Why am I being charged for event support staff?
The Washington State Liquor & Cannabis Board requires that there be a winery representative on site for the duration of your event for liability and safety. This staff member also assists with the prep, service, and breakdown of each event.